This is the continuation of the previous post where I talked about what StudySpanish is and its main contents. If you haven't read that yet I suggest you do so. Now, let's continue with the rest of it.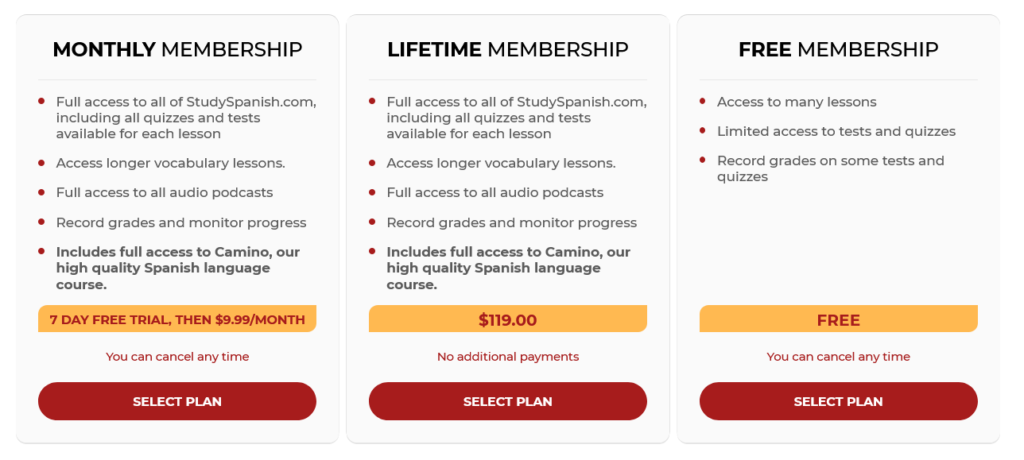 There are 2 types of membership levels.
Free – You can only get access to the free ones. In my opinion, this is the best of all the free stuff you can get on the internet because the contents are as good as the paid ones.
Premium – There are 2 types of Premium, Monthly and Lifetime. For both memberships, you get access to the same content. The only difference is the period length.
Spanish Grammar (Gramática Española)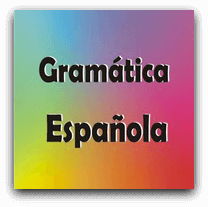 StudySpanish has its own app called Spanish Grammar which I had mentioned before. You don't have to log in to your account to use it. However, it doesn't include the exercise and only covers the grammar info.
Note: To avoid confusion make sure it has the above image with Gramática Española written on it because there is another app with the same name. In case the link doesn't work search for the keyword 'Spanish grammar app Buffalo software'.
I knew about the website when I first started using the app. At that time, I just glanced at it and thought it was just the website version of the app.
It wasn't until a month ago I decided to browse the website thoroughly. If only I had done that sooner my learning progress would be a lot better.
Camino del éxito (Path Of Success)
It's a product of StudySpanish. It comes in 2 types, CDs, and digital downloads. They combine what's in the course with the content on the website, making it work together side by side. You can try the free samples before actually buying them.
The cost is $124.99 if you decide to buy both. For the digital download, it's $99.99. They have a 30-day guarantee. Find out more about the course here and its testimonials.
I haven't tried this one yet so I can't really say much about it other than what's written on their page. If there's one thing I like about their course is their transparency as shown below. If you want something, work for it!
"You've got to be willing to stick with the program! There's just no way around it. If you are expecting to become fluent in just a couple of weeks, you're going to be disappointed. But, if you are willing to practice for 30 minutes a day, you can be speaking Spanish in about three to six months." – StudySpanish
Other Features & Resources

Do you want to travel to a Spanish-speaking country and you want to learn some "useful travel words/phrases"? Don't worry, they got you covered. In the travel helper section, they cover topics like the airport, beach, restaurant, and even all the way to meeting people and shopping.
Want to know some Spanish culture before you go to their country and experience it yourself? You can do so by checking their cultural notes section. Apart from the notes, they also included audio and images.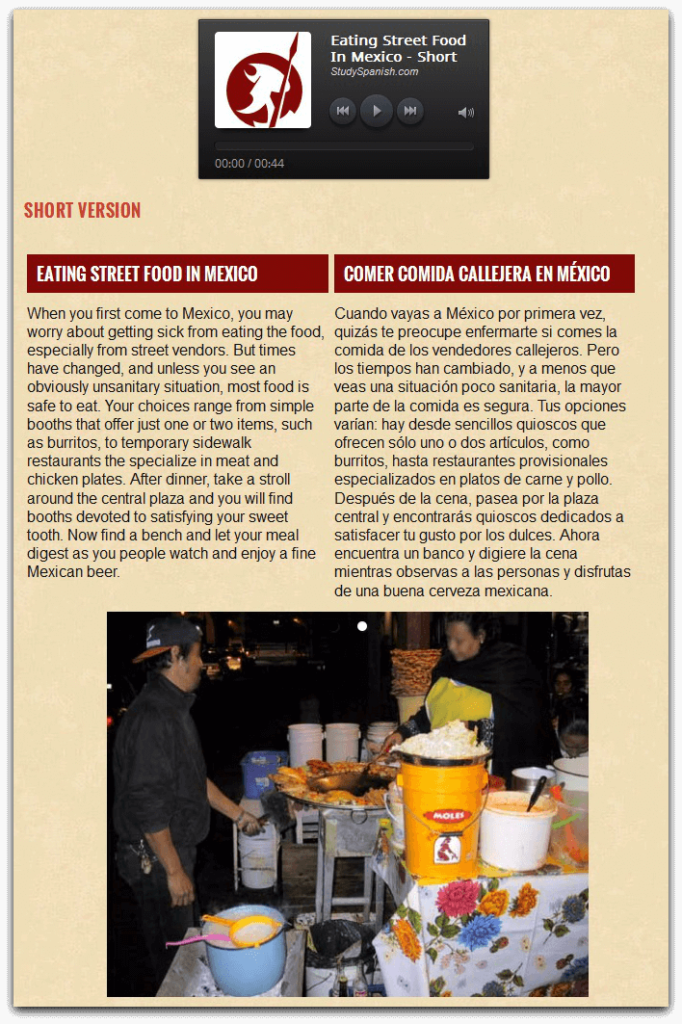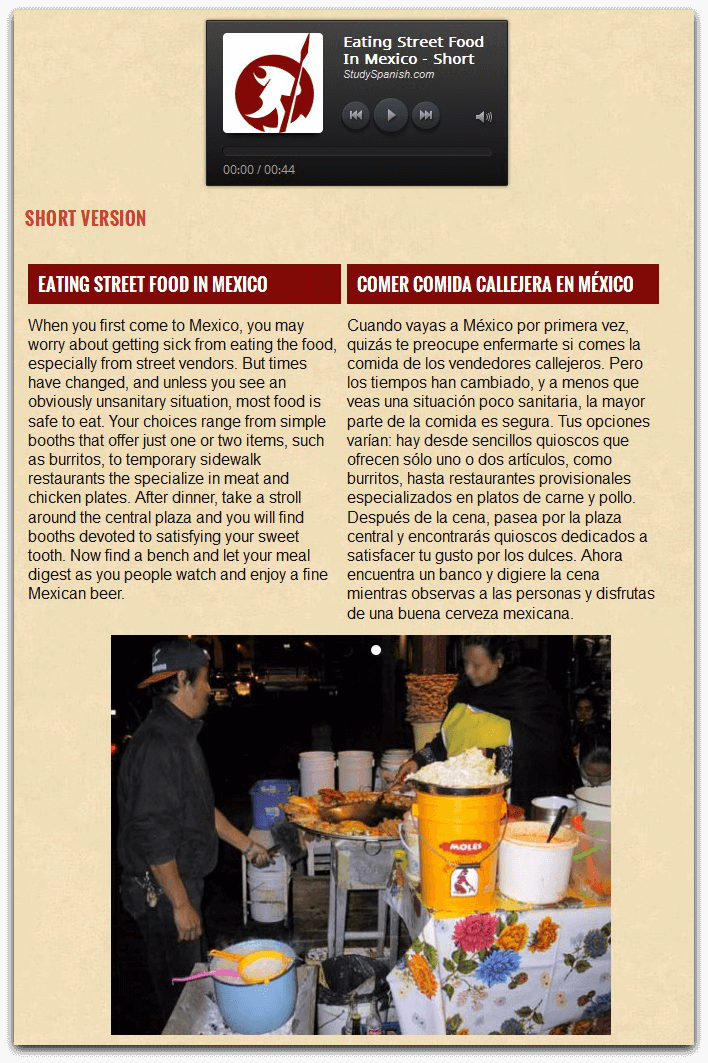 Or perhaps you want to know if there are Spanish classes in your city (only in Australia, Canada, New Zealand, UK, and the US), or perhaps you want to study abroad and wonder if there are Spanish schools there? Yup, you guessed it right, they covered this as well. There is even more, but I'll let you figure it out yourself.
You can print and email all the information pages and quizzes.
No need to pay to get access to the site. You can learn a lot by just using the free content.
Whether you're a beginner, intermediate or advanced, they have the course that suits your level.
The pronunciation and grammar sections is the most complete you'll ever find.
Teachers can use this in their classes and give assignments to students via the website itself. They even have a report card.
They have awesome features on their sites such as Daily Word, Cultural Notes, Idiom Generator, Top Ten Lists, and much more.
There is no way of knowing whether our pronunciation is correct. They can't expect us to just mimic the way the native speakers speak.
Hopefully, they can provide a way we can check our pronunciation, perhaps something like the Easy Learning 6 has, or provide a platform where we can interact with other learners.
I wish they could have used authentic images instead of cartoons. Simply because not all people speak English and they may not know what certain words mean.
Like myself, I have to Google what this or that means before I go to the next one. It's because some of the images don't deliver a clear message.
Even though the vocabulary covers almost all topics, it doesn't cover what seems to be the most obvious popular topics like music, profession, etc.
Obviously, you're not going to be fluent in pronunciation. However, you do need StudySpanish to have a solid knowledge of pronunciation, verb conjugations, and grammar.
Overall, I'm happy with this site and I highly recommend you to try it. Do let me know how it goes in the comment below.