Last year I wrote a review on Hanbridge Mandarin where I did my first ever 1-on-1 online learning lesson. It was a nerve-wracking experience and a week ago I was in the same situation again, though it was much better than the first one. Here, I will share what the service is about, a glance at the tutor I chose, the pros and cons, and my final thought about it. Let's get started!
Preply is an online tutoring platform that allows you to find tutors from over 177 countries. Whether you're looking for a foreign language tutor or a subject tutor such as math, computer science, chemistry, art, music, and so on and so forth, it's here.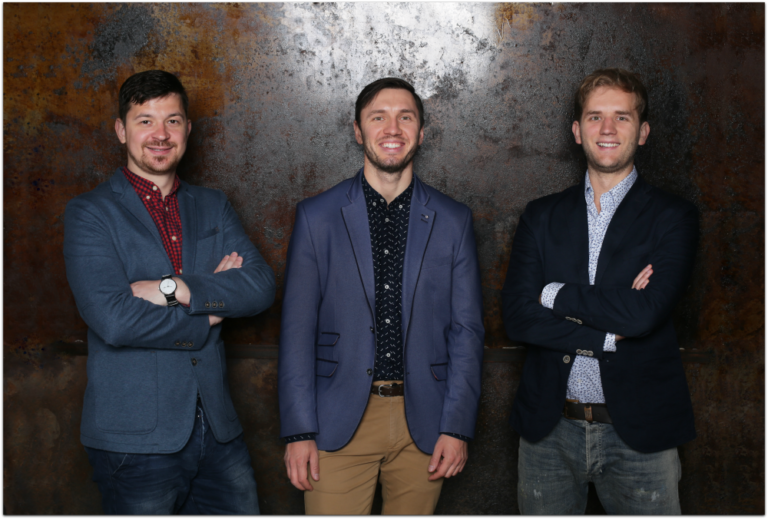 It is founded by Kirill Bigai (CEO), Dmytro Voloshyn (CTO), and Serge Lukyanov (CPO) and officially launched in April 2013. It's based in Brighton, MA, USA. With over 47,000 tutors, 110,000 students, and 20 000 hours of classes being held each month, they are already expanding their marketplace in Europe and looking forward to going worldwide.
Just like what's been stated in the video, you can easily find a tutor by using the search filter (language/ specialty/ price/ country of birth), then contact him or her for more questions, and when they accept your request you're good to go.
You can sort out the search results by rating, popularity, price range from lowest to highest, and reviews. You can also narrow down your filter by age of the student, the level of the student, and other (with video/ small groups) that the tutor prefers.
Once everything is confirmed, you can pay the first payment through the system. The available payment options are; Card (Visa, Mastercard, etc), and PayPal. Only then the contact information for both tutor and student will be revealed.
What to do after that I hear you ask? Well, after you're done with your first lesson you can either continue by purchasing a pack of hours or book another first lesson with other tutors.
A pack of hours is the length of time you would like to resume your study session with your previous tutor.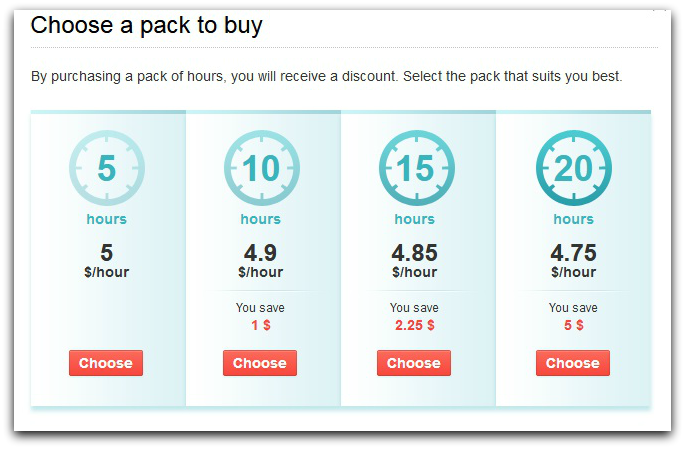 Let's say I choose the 5-hour pack, it then depends on both the tutor and me to decide how long we want for each lesson, whether an hour a day for 5 days or 30 minutes a day for 10 days, etc.
You can check the balance (hours) at the top menu. If for whatever reason you want to change to another tutor, you can contact the customer support chat and they will transfer the remaining hours to your new tutor.
A Bit About My Tutor – Pros & Cons

He is a native Spanish speaker and speaks fluent English and has 6 years of experience in teaching.  He's very polite and well prepared, though I didn't expect him to look up the synonym for fortnight's time.
He uses 2 methods of teaching, a book, and audio. He taught using a workbook created by the Cambridge University called New Headway Upper Intermediate Students Book.
He emphasizes the 3 skills; listening, reading, and speaking. No writing is needed in that session because the answers are already written in the book and I just have to choose one. Apart from that, he also makes sure I understood each exercise before proceeding to other exercises by asking if there's anything that needs clarification.
There are some parts I didn't understand and he explained them one by one patiently. I can be a slow learner sometimes, so having a tutor with this trait is a plus. The learning pace is great, not so slow, and not so fast either.

The tutor sent me a placement test a day before the lesson begins. When it began, he asked about it and apparently, he didn't receive the result which was a total bump. I was really looking forward to it because when I contacted him, I told him that I expect him to tell me where my level is at and which areas need improvement (I received the result later at night).
The session was like having a lesson in a traditional classroom. I felt like a kid because I was asked to read the instructions and the questions repeatedly. I get that he wanted to know my pronunciation, so a couple of times is ok, but the entire session? I knew that he knew my pronunciation is good because he complimented it a few times.
Actually, I was hoping he would use something else (not a book) and add a variety of methods to his teaching because after all, it's an online lesson. Other than that, he's good and I know I can't expect him to be perfect from the beginning, so I'm sure everything will get better next time.
The one thing that bothers me the most is the Skype connection which was really frustrating. It got cut twice, in the middle of the lesson and towards the end of the lesson. I wonder how convenient would it be if Preply has their own Skype-kind-of-software.
The interface is quite easy to navigate.
The price is very affordable. The lowest is $2/hour and the highest is $100/hour.
There are 2 ways you can do your learning session, meet in person (local) and via Skype. The most popular option is the latter, which takes up to 70% of the service orders.
Apart from foreign languages and school subjects, there are tutors for hobbies and activities as well, such as acting skills, art classes, arts, music, and Pokemon GO.
If a problem occurs such as a lesson doesn't take place during your first session with any tutor or you're not happy with him or her, Preply will return back your money (terms and conditions applied) or you can choose another tutor for free as a replacement.
There is a Q&A forum where students can ask the tutors anything related to languages, school subjects, and hobbies. It's not as active as I thought it would be though.
For students, if you're looking for a specific teacher you can go to the Find Students section and post your job there where you can write the language you want, requirements, and price. For teachers this is a good opportunity, however, there's no guarantee if it's active as there's no reply on the post itself or anything just to inform if the job has been taken or not. Most (if not all) of the post is only looking for an English teacher.
It is good for anyone who has a passion for teaching, especially teachers. They can have more experience teaching students from a variety of countries. Find out more about how you can be a tutor on Preply.
They don't do justice to the way they present the search filter for other languages. When I search for the English language, there is an introduction video of each tutor and their calendar schedule time shown in my local time zone when I hover my cursor over it. There are none of these when I search for Spanish and other languages.
The review system is a bit confusing. After the lesson ended, there was an email notification asking me to rate the session. When I clicked on it, it brought me to a rating page, but there is no place to leave a review. I had to search for it. Once I found it, I had to rate it again, but this time there is a total of 5 things to rate (mostly about the tutor) and then leave a review.
Later on, when I read the how it works page, it is stated that they will send an email asking to give a review after two weeks from the date the first payment is made. Why does it have to be that long? I think a week is enough to "get acquainted with the tutor." My tutor asked me to leave feedback in an hour, so I'm confused.
Preply is it's a pretty decent platform for learners to find tutors for a reasonable price and yet still able to get a good quality service. Unlike Italki and Verbling, the option here is much wider and not limited to just foreign languages. If you're interested in reading more reviews, you can check it here.
So, the answer to the question is Preply is definitely worth trying. For a $5 per hour session, I have to say I'm satisfied with how it turned out. You should try and see for yourself. Get a 30% discount on your first payment by clicking the button below.
Have any of you experience using Preply? If so, how did it go? Share with us in the comment below.