Last Updated: 29 June, 2018
They let you try one of their basic courses in any language you choose before you even decide to register. Unfortunately, they only offer certain languages such as English, Spanish, French, German, Italian, Portuguese, Dutch, Irish, Danish, Swedish, Esperanto, Turkish, Norwegian, and Ukrainian. More language will be added in the future.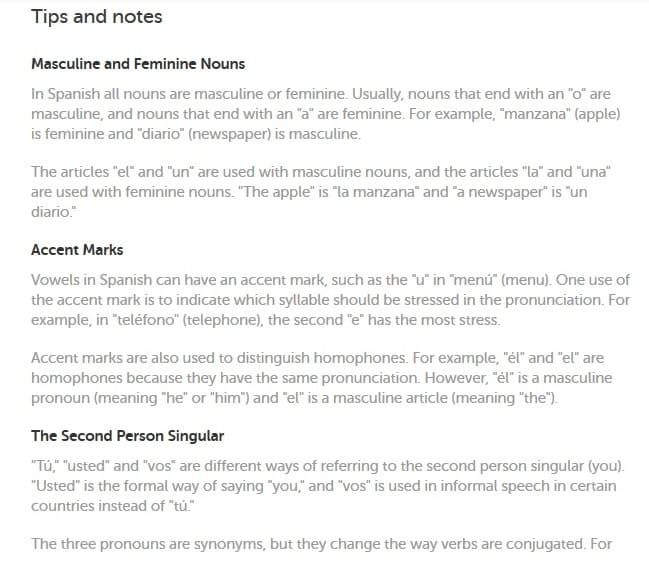 You'll learn your course in many ways: a picture with a name, listening, writing, and speaking. Duolingo courses are split down into categories. At a certain level, they give a few tips and notes which include some grammar before you proceed to take the course. So, kudos for that!
However, I wish they would explain a bit more on the accent mark because up until now I'm still confused when to use and when not to use it.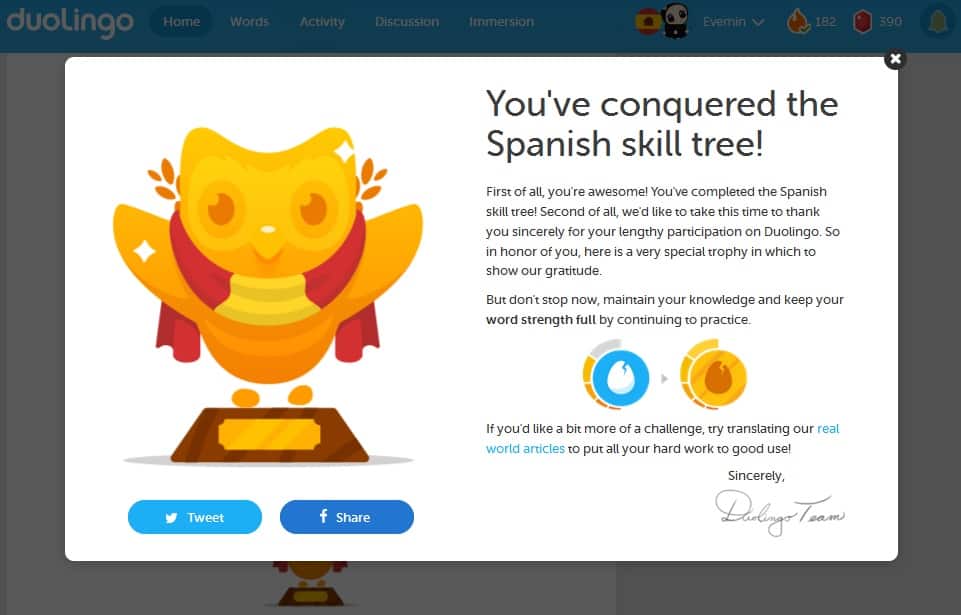 Once you've finished the tree you'll unlock the golden bird a.k.a recognition from the Duolingo team.
Duolingo has its own virtual currency called Lingot. You'll receive it when you level up, finishing skills, and so on. You can use that to buy items from their virtual store that will definitely help you with your course.
There is a daily goal that you can set from 1 XP per day up to 50 XP per day and you can change it anytime you want. At the top right there is a fire icon called a streak. It counts how many days you've succeeded in achieving your daily goal.
So, if you don't want your streak to go back to zero, make sure you hit your daily goal or you can buy a streak freeze at the virtual store if you don't have time to practice for the day and keep the streak intact. A streak freeze only works once.
If you happen to lose your streak you can pay to have it restored back using cash. As far as I know, there is no fixed price as it depends on the streak length. The purpose of the daily goal and the streak is to help you stay motivated while doing your task.
Some may think the streak is useless if you lose it because the real deal is the knowledge you gain and some may think the opposite.
Their 'add friends' option is different than the others. You can follow (add) users you come across in the discussion. There are 3 options;
Search the name of the person you want to add.
Send an invite through email.
Find friends through Facebook. Let's face it, not all of us have Facebook. Not all of us have friends that share the same interest so the only best option here is to follow any user you like in the discussion that are learning the same language as you.
You'll have instant feedback for both writing and speaking so, no more waiting for days to get a review for your exercises which is awesome.
You can skip the basic lessons by selecting the Placement Test. You'll be presented with this option upon choosing your course. If you want to skip certain categories and want to test all your skills at once, you can do so by clicking the test out of (# no) skills yellow button. 
Don't want to learn lesson by lesson? You can also skip this by clicking the 'test out' yellow button on any skill page at the top right corner.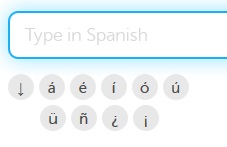 I took a Spanish course here and I am glad they provide the Spanish alphabet characters and it makes my life easier when it comes to writing sentences.
When you have finished learning in each category you can test it right away. You can strengthen your memory in 3 ways;
Redo
Practice all the categories you've done.
Polish your skill by taking the strengthen skills.
When doing exercises they provide an instant correction. Let's say I wrote it the wrong way they will explain why I got it wrong. It can also differentiate between an error and a typo.
Listening and writing exercises provide a slow version of reading when they read the sentences. It's good because sometimes they read it quite fast and I couldn't catch up.
Hover your cursor to any words to know more about the tenses, verb conjugation, or perhaps you need some clarification.

They have a forum called discussion. You can ask anything related to your course or Duolingo. It has lots of good information and various topics.
There's also immersion. Based on my understanding, it's where you can test your language skills by translating a document (articles from Wikipedia, etc.)
Other than that, you can also view and edit the translation and give upvotes or downvotes. The documents have various categories ranging from technology, art and literature, entertainment, and much more.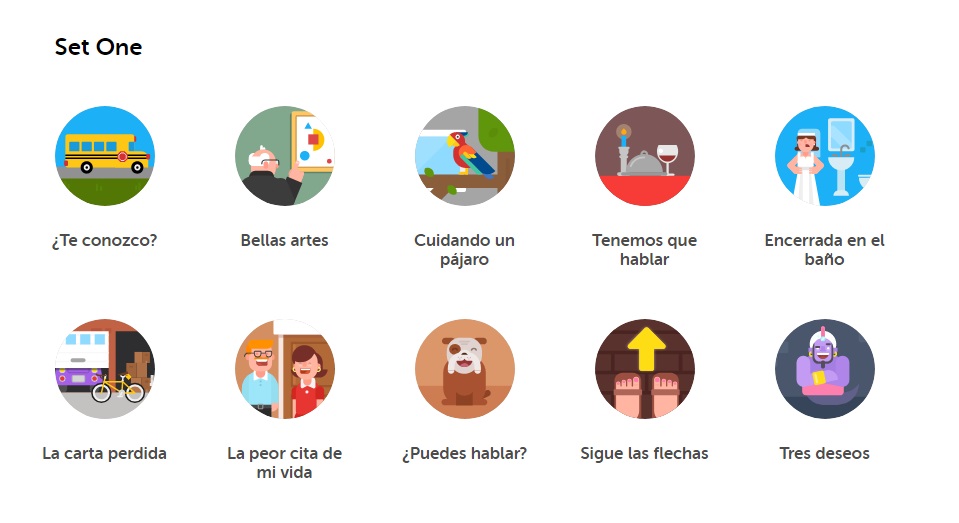 Apart from the immersion, you can now test your reading and comprehension skills using the Duolingo stories. At the moment, it's only available for the Spanish language. It has 8 sets so far and each has 10 stories. This and together with its podcast is the best feature I enjoy the most. I believe you'll do too.
Like Memrise, Duolingo also has its own app of the same name. Unfortunately, you can't use it in offline mode. It requires an internet connection. They also don't provide the tips and notes like the one on their website.
English course won't be available if you choose English as your speaking language. At first, I thought they didn't offer an English course there. It's only available when I changed my speaking language from English to Indonesian (similar to Malay). This process is called a reverse tree.
It'd be great if they offer the course to people who choose English as their speaking language too, and let them decide if they want to take the course or not. Don't simply assume people that choose English is already good.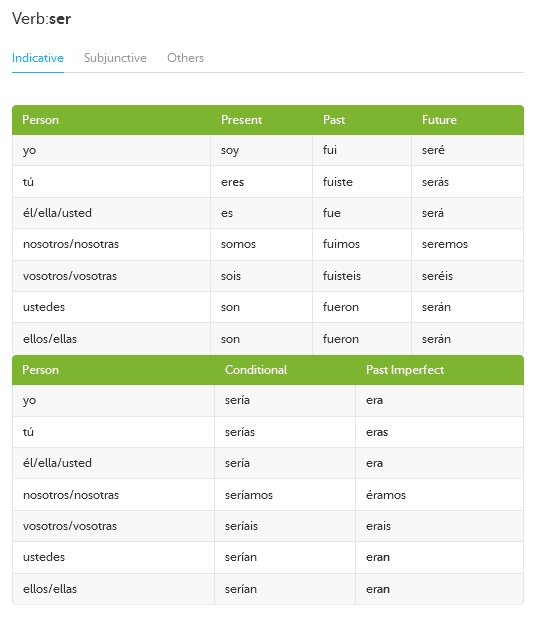 At the very beginning, I mention Duolingo giving tips, notes, and grammar when you finished on certain steps. Unfortunately, that only works on the web-based and not the mobile version. I'd love to see it there as well because not all people use the web version.
The fluency indicator is unreliable. In my opinion, the only way you can measure how fluent you are is by communicating with a real person.
What confuses me a lot is that there are different words that have the same meaning. For example numbers – tres (three), trece (thirteen), and tercero (third). The word de also has lots of meanings. I wish they could create a column and compile together all those similar words that have different meanings as well as different words with the same meaning. That'd be great.
Regarding written exercises rather than mixing both English-Spanish writing and Spanish-English writing together it would be better if they have separate exercises for that. Sometimes they are more Spanish-English writing than English-Spanish writing.
There are times where the audio recording doesn't pick up the speech correctly. It identifies the wrong one as correct and the right one as incorrect. Although I'm grateful that it isn't as strict as Easy Learning 6 it would be much better if they can fix that.
Duolingo is making its very own documentary called Something Like Home. You can watch the full film on their website or  watch it on Youtube.
Duolingo by far is the best website among the other two as of now. Is it possible one can speak fluently by just using it? No. You're going to need to add other resources and methods to do so and don't just rely on one. If your goal is to be able to speak or to have a basic conversation then yes, it's possible. All I can say is it's worth giving it a try.
Do any of you use Duolingo? How is it going? You're are more than welcome to share with us below.