Surfing the Internet is about much more than just interacting with friends on social media; instead, you can use your time online more wisely by enrolling in one of the many online courses available at sites like Udemy. They have reached their 10 millionth student in Jan 2016. Read more about that here.
Choose from a wide array of topics, from fitness and cooking to business and technology, and start learning new skills or refining your existing chops. With over 35,000 courses to choose from, taught by more than 19,000 of the most talented instructors from around the world, you're sure to find something that appeals to you and can help you start a new hobby or a new career.
Music lovers, for instance, can learn how to play an instrument by taking a course online, in the comfort of their own home, and totally on their own time. For example, Pianoforall – Incredible New Way To Learn Piano & Keyboard is a Udemy course that will teach you how to read sheet music, as well as play by ear, in just months instead of years.
No More Excuses –  Start Playing The Piano TODAY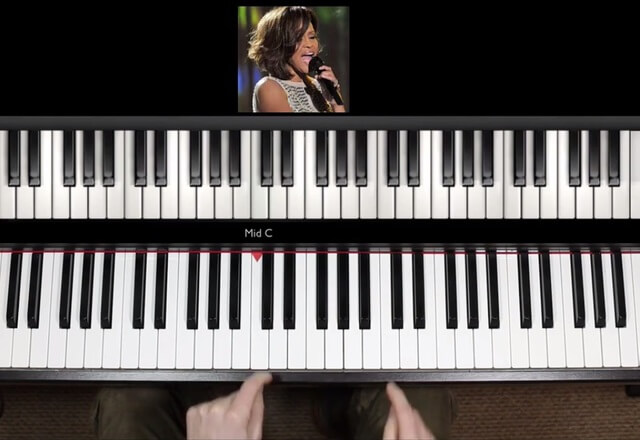 For those who don't have the time or money for in-person piano lessons, this course is truly the next best thing. This online program is ideal for anyone who wants to be able to play the piano.
You'll be exposed to all of the lessons necessary to play everything from pop and ballads to blues, jazz, ragtime, and classical music. The best part is that this course is structured in a way that will have you playing in months rather than years.
You can take this course completely online at your own pace, working as slowly or as quickly as you feel comfortable. And you can always go back and review course materials whenever you want, as you'll gain lifetime access to them.
The Contents
Pianoforall is a course that has been designed specifically for those who want to go from complete beginner to intermediate level pianist in a short amount of time.
By starting off with rhythm style piano playing, such as the kind you'd hear from artists like Billy Joel, Coldplay, Elton John, and Norah Jones, you'll start to sound like a pro in no time.
Throughout the course, you'll also gain access to valuable videos and eBooks that will show you how to play a variety of other genres in a step-by-step fashion that's easy to grasp.
Before you know it, you'll be reading sheet music, understanding what it takes to play by ear, and improvising or creating your very own melodies so you can become a creator of music rather than someone who just plays other people's songs.
Have 20 Minutes A Day?
To make the most of this online piano course, all you need to do is dedicate about 20 minutes a day to your practice.
This consistency and dedication, combined with the easy-to-follow guidance from the instructor, will ensure you understand music theory and tickle those ivories with dexterity.
What People Have To Say About The Course
More than 16,000 students have already taken the Pianoforall course, and nearly 150 have left reviews of their experience with it. As a result, it has received a 5-star rating, with students saying the course is a great way to become a well-rounded pianist.
Other students stated that they thoroughly enjoyed the instructor's curriculum and style of teaching, as it really focuses on what you truly need to know to start playing the piano, without any unnecessary fluff. And still, others enjoy the fact that the course progresses from the basics to more advanced topics, making it ideal for students of all levels.
Do You Have $10?
Udemy's Pianoforall – Incredible New Way To Learn Piano & Keyboard is normally priced at $247, but you can enroll today for just $10!
Even though there are other online piano courses available, Pianoforall is clearly one of the top choices out there, and you simply can't beat the price. For less than what a single piano lesson with an instructor would cost, you'll get the complete course, which contains 361 lectures and 30 hours of content.
If you've been delaying learning the piano and pursuing your musical aspirations because of your budget, there really is no better time than right now to take the leap.
Has any of you taken this course? Kindly share your experience with us below.
#UPDATE
The $10 dollar promotion has ended. If you're interested in buying this course, you can either contact me or subscribe to my newsletter and I'll update you when Udemy is having a promotion again which means they will be a discount for this courset .